Whilst growth and transition through a period of change requires a certain flexibility and adaptability, the chances of success are considerably diminished without a clear vision and gameplan. We provide critical independent analysis and strategic thinking around the "big picture" perspective that often gets lost in the daily battle of business.
We recognise the different motivators behind a strategic review, and individually tailor a process to meet your needs. Realistic and independent assessment of external pressures, organisational capabilities and options allow the development of competitively sustainable strategies.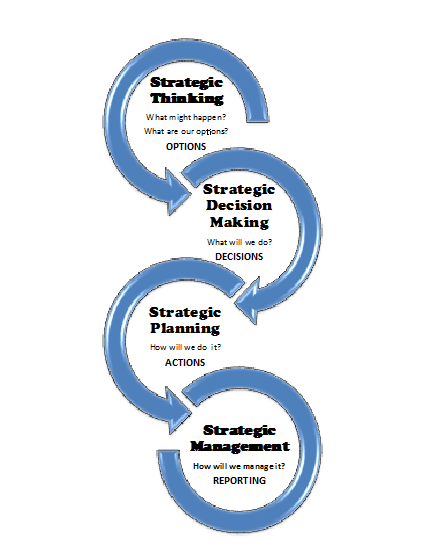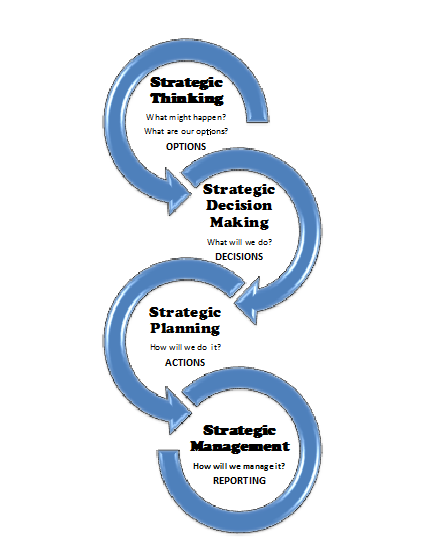 We focus on the four stages of effective strategy development:
Strategic thinking –what are the big picture trends and technologies impacting on your business? What does the future hold? What might happen? What are your choices?
Strategic decision-making – where are you going? What do you do? What don't you do? Where do you want to be? And what will you do to achieve this?
Strategic Planning – based on gap analysis, this determines how you will act to achieve your goals, and what resources you need to achieve them;
Strategic management –or execution. How will you manage your resources? How will they be directed and how will you measure and track progress towards goals?